The Union's victory in the Battle of Gettysburg was the turning point of the Civil War. With 51,000 casualties over a three day period from July 1-3, 1863, it was also the war's bloodiest battle. President Lincoln's Gettysburg Address, beginning with the famous "Four score and seven years ago", was spoken here in the Autumn following the battle. Today, over 2 million visitors annually tour the battlefield and park buildings of Gettysburg National Military Park, the largest battlefield memorial in the United States. The Gettysburg Museum houses relics from the Civil War, as well as the Gettysburg Cyclorama, a famous painting depicting the battle. It also features interactive exhibits and a film about the war.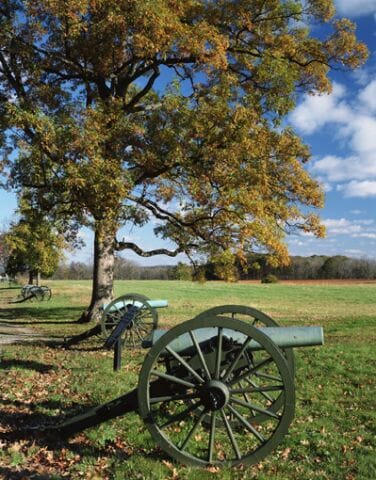 Gettysburg Battlefield
• Pennsylvania - Find travel information, maps, tourist resources, and more photos of Pennsylvania.
• Gettysburg National Military Park - Learn about this Pennsylvania park at the official National Park Service site.
• Gettysburg.com - Gettysburg city and battlefield information.

---
Copyright © 2006-2022 Zeducorp.
All rights reserved.

Gettysburg