The Grand Canyon gorge is located in the state of Arizona. Grand Canyon National Park contains much of it. The Grand Canyon offers overwhelming and unmatched vistas of multi-colored layers of rock to its rim visitors. North Rim views give a clear view of its expanse. The Grand Canyon is part of the Colorado River basin. The elevation of the North Rim is higher than the South Rim, and temperatures there are generally lower. Road closures are likely during the Winter on the North Rim, while both rims may get heavy rain during the Summer. There are many theories as to how the Grand Canyon was formed and how old it actually is.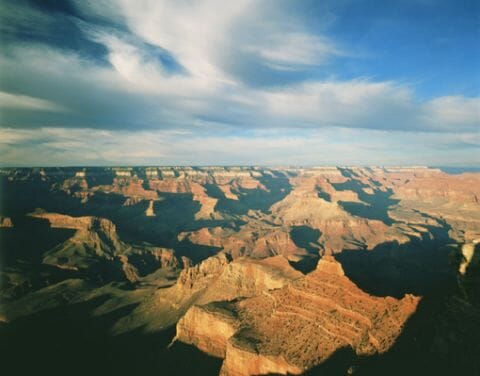 Grand Canyon Sunset
• Arizona - Find travel information, maps, tourist resources, and more photos of Arizona.
• Grand Canyon National Park - Learn about this Arizona park at the official National Park Service web site.

---
Copyright © 2006-2022 Zeducorp.
All rights reserved.

Grand Canyon, Arizona