Miami houses the world's large concentration of 1920s and 1930s art-deco resort architecture. The Art Deco District, with more than 800 buildings, is listed on the National Register of Historic Places. There are wall murals, bright colors, and buildings which have glass block, square towers or zigzag shapes. Many of these buildings were designed during the Great Depression; they masked the gloom of that era with their cheerful and streamlined look.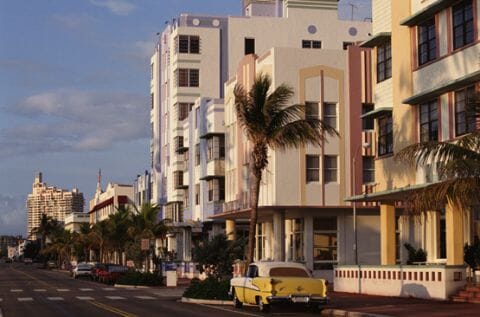 Art Deco Buildings in Miami
• Florida - Find travel information, maps, tourist resources, and more photos of Florida.
• City of Miami - Visit the official City of Miami, Florida government website.
• Miami Guide - Business directory and maps of Miami, Florida.

---
Copyright © 2006-2022 Zeducorp.
All rights reserved.

Miami