The Smithsonian Institution, the largest museum complex in the world, is composed of 9 research centers, 19 museums, and the National Zoo, as well as libraries, magazine, press, and a traveling exhibition service. It is the steward of national collections and a cultural resource for America.

The Smithsonian Institution was started from a fortune bequeathed by an English scientist, James Smithson. He specified that an institution for the "increase and diffusion of knowledge" should be started from the funds.

The Smithsonian Institution is set up as a trust and is legally a federal government body. Its headquarters is located on the National Mall in the first building built, known as "The Castle."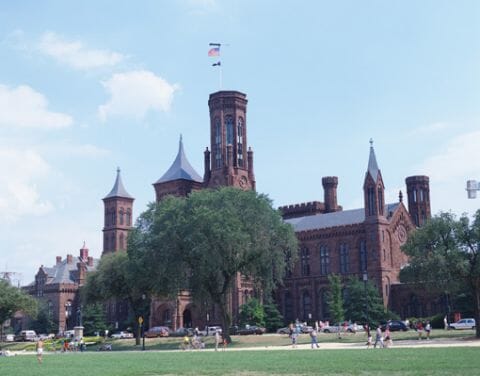 The Smithsonian Institute
• Washington DC - Find travel information, maps, tourist resources, and more photos of Washington, DC.
• Smithsonian Institution - Learn about this organization's mission, research, museums, and exhibits.

---
Copyright © 2006-2022 Zeducorp.
All rights reserved.

Smithsonian Institute