The Wright Brothers National Memorial in Kitty Hawk was dedicated in 1932 to recognize the achievements of Wilbur and Orville Wright, two bicycle mechanics from Dayton, Ohio. The two brothers set up camp here, on the Outer Banks, to take advantage of the windy conditions, sparse landscape, and privacy in order to conduct their flight experiments. Tourists can learn about their work and view early aircraft at the visitor center, Centennial Pavilion, and reconstructions of the Wright Brothers' living quarters and hanger. The original flight line at the memorial follows their first successful flight of a manned, powered flying machine on December 17, 1903. The central feature of the memorial is an imposing 60-foot granite monument atop a hill overlooking the park.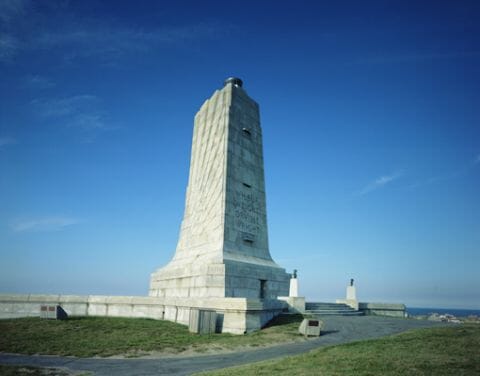 Wright Brothers National Memorial
• North Carolina - Find travel information, maps, tourist resources, and more photos of North Carolina.
• Wright Brothers National Memorial - Learn about this North Carolina aviation history memorial.

---
Copyright © 2006-2022 Zeducorp.
All rights reserved.

Wright Brothers