The State of Hawaii has a variety of museums, visitor centers, and cultural attractions in the following counties. Before visiting a museum listed on this page, be sure to check its address and hours of operation by visiting its website or contacting it. The museum may have relocated or closed, and hours of operation may be irregular. Tourist information is available at your fingertips by clicking on the Hawaii county name you are interested in visiting.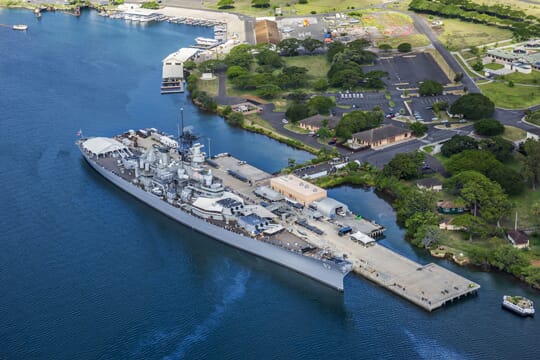 Missouri Battleship, Pearl Harbor, Honolulu, Hawaii
Each county is suffixed by a parenthesized value, indicating the number of listings in that county.
Hawaii Counties
---
Hawaii County
Honolulu County
Kauai County
Kauai Children's Discovery Museum
4-831 Kuhio Highway
Kapaa, Hawaii 96746 Map
1-808-821-2558
Kauai Museum
4428 Rice Street
Lihue, Hawaii 96766 Map
1-808-245-6931
Located in the Kapaa area.
West Kauai Technology & Visitors Center
9565 Kaumualii Highway
Waimea, Hawaii 96796 Map
1-808-338-1332
Located in the Kapaa area.
Maui County
---
Related Sites
Hawaii Map features road maps, topographical maps, and relief maps of Hawaii.
---
Copyright © 2006-2023 Zeducorp.
All rights reserved.
Hawaii Travel & Tourism Information